Our Trainers
Our Personal Trainers, Boxing and Muay Thai Training
You will be amazed at how quickly you can slim down, bulk up, de-stress, and improve your fitness levels with some one on one time with our experienced personal trainers.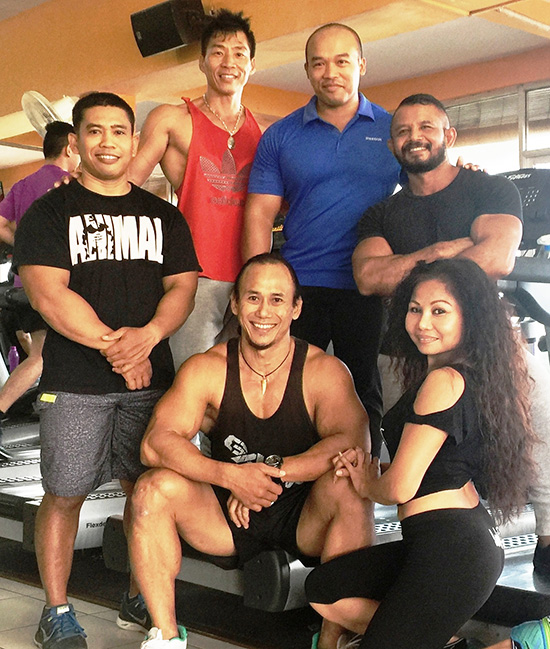 Hammerhead's Trainers represents the very best Natural Trainers in Bali with over 40 years of combined experience in training all levels. Several are successful winning competitors.
Maximize your time in the gym safely reaching your goals; learn lifelong skills about how to slim down and keep it off, build lean muscle, shape, tone and just feel and look better in your clothes. No matter if you are a beginner, need motivational help to re-establish and update your routines, explore active aging plans with experienced guidance, or athletes competing at the highest level, Hammerhead's complete facilities will be able to help you together with our trainers to design programs to meet your goals.
Come to reception where you can view trainer's profiles and set up interviews.
World Class Muay Thai Training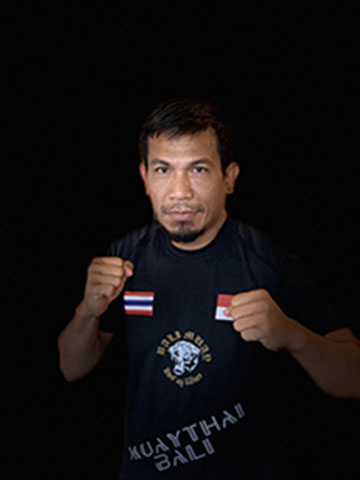 KRU RAKTHAI
20 YEARS PRO FIGHTER (W: 342 L: 0 )
18 YEARS PRO TRAINER: ALL LEVELS
BEGINNER, ADVANCED, MEN, WOMEN, KIDS
PRIVATES + GROUPS
TELEPHONE: 087 821 657 738
OR ASK HAMMERHEAD RECEPTION
Boxing Coach
Usman can offer programs for beginners to advanced. From mit and bag aerobics to full training. What an opportunity to train with the former 3 time Indonesian Champion in 3 weight classes.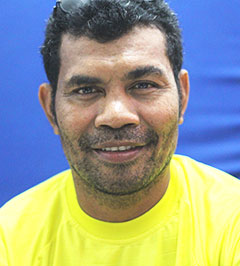 USMAN
3 TIME NATIONAL BOXING CHAMPION
PRIVATE SESSIONS BEGINNER TO ADVANCED